VH-ACF (1) Piper J3C-40 Cub (c/n 2204)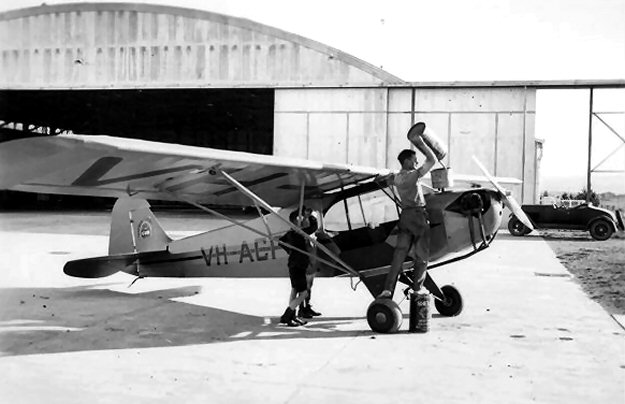 Just before WW II a number of American lightplanes began to arrive in Australia. Of course,
immediately after the conflict, and with the huge cost involved, dollars dried up and it would only
be in the late 1950s that US products again began to be imported. This Cub was first registered
in November 1938 and went, I believe, to the Canberra Aero Club. This shot, from the R.C.
Strangman collection,, shows it being refueled at Canberra Airport, circa 1939. It crashed at that
locale in November 1940 and was written off.