VH-ACF (2) Piper PA-22-160 Tri-Pacer (c/n 22-7093)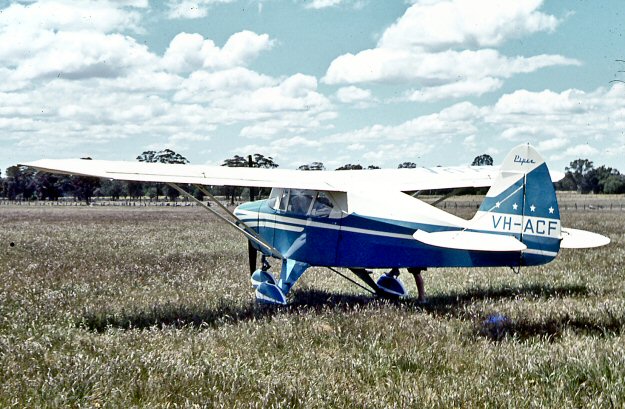 Here's the second allocation of the registration VH-ACF in the long grass at Bendigo in October
1962 seen in this shot from The Collection p5555-0457. It was first registered in January 1960
to R.M. Foster & Associates of Devonport, Tasmania. This was some 22 years after the first
release of the markings, also to a Piper, and the Tri-Pacer's ancestor, a J3C-40 Cub.
VH-ACF (2) went on to other owners before being struck-off the register in May 1986.