VH-ACE Miles M3A Falcon Major (c/n 202)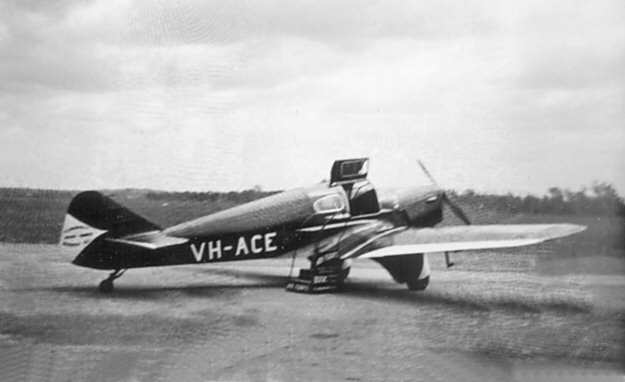 A very blurred image, but this is the best I can do. Thirty-six Falcons in three basic variants were
built by F.G. Miles in the mid-1930s. VH-ACE was on the UK register as G-ADIU before being
exported in 1937. It was impressed into RAAF service during the war, becoming A37-6. The
A37 series was used loosely for a range of Miles products - see the site
http://www.adf-serials.com/2a37.shtml
Unfortunately it suffered an undercarriage accident in 1942 and was "reduced to produce", and so
never was restored to the VH- register. .

The current VH-ACE is also a Falcon. A Dassault Falcon 900. Was this choice of registration
deliberate or purely by chance?