VH-ACC (1) Miles M2F Hawk (c/n 123)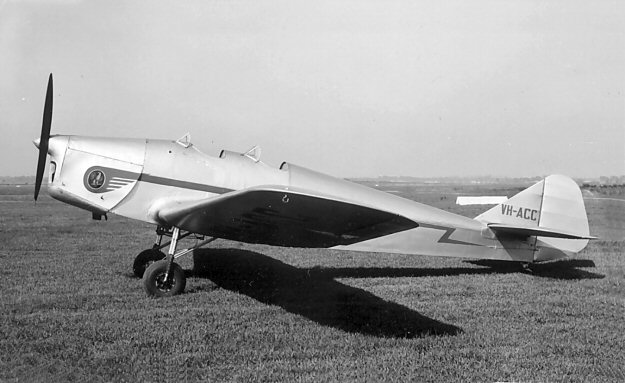 Imported into Australia in 1938, this Hawk was previously G-ACYZ. It was impressed during WW II
as A37-4. My shot above was taken at Moorabbin, Melbourne, in 1957. Immediately below (# 2)
is a CofA photo of it with RACSA rudder stripes and original wheel trousers taken at Parafield in 1938
(courtesy of the Civil Aviation Historical Society archives). In June 1963 it had its original wings re-
placed with those of the Miles Falcon VH-ABT. Photo # 3 below by John Hopton, shows it having
this surgery performed in the hangar at Moorabbin. So equipped, it was a visitor to Ballarat one day
in May of 1964 and Hopton took the very nice photo of at at the foot of the page (# 4) happily flying
with the hybrid wings. In 1968 -ACC was sold in Canada and given the "period" registration CF-AUV.
As C-FAUV it is still flying and owned by IVA International Vintage Aircraft Inc.



2.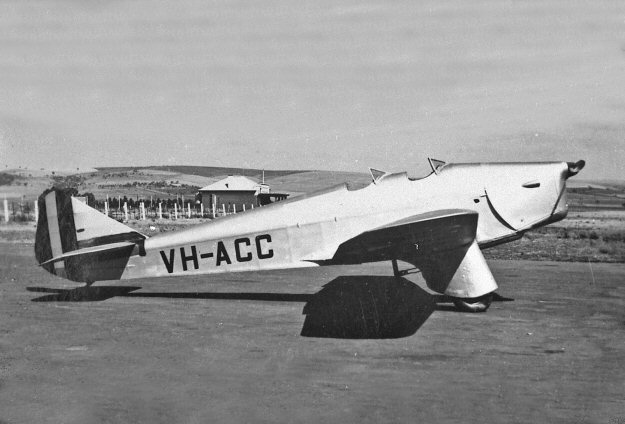 3.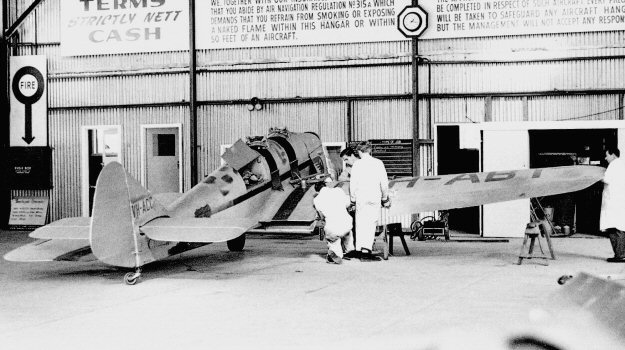 4

.
c