VH-ACB (1) Douglas DC-3G202A (c/n 2030)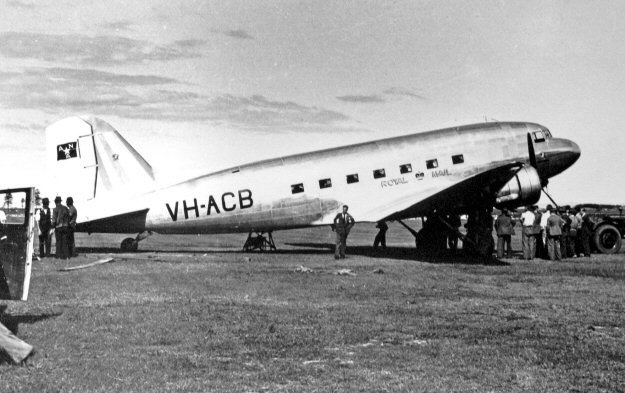 This pre-war DC-3 was purchased new by ANA in 1938. It was registered in Australia on 1 Dec
of that year following ship transport from Long Beach to Port Melbourne. It was impressed into
service with the RAAF as A30-4 although returned to ANA June 1940. On a scheduled
Melbourne-Sydney-Brisbane service on 19 March 1943 it had a wheels up forced landing some
7 km north of Essendon Airport due to engine failure (carburetor problem). Fortunately there
were no fatalities in the accident, although the aircraft was officially written off in April 1943.
The shot above is from the Kevin Pratt collection. Titling on the fuselage reads "Royal Mail".