VH-ABU (1) de Havilland D.H.83 Fox Moth (c/n 4047)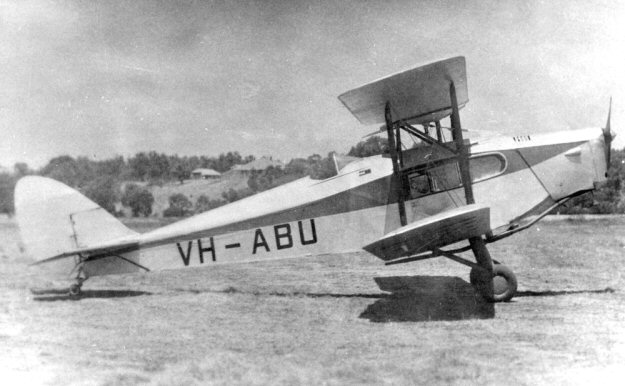 Clearly a DCA C of A photograph. VH-ABU was photographed at Maylands aerodrome, Perth
in January 1938 immediately following assembly after shipment from England ex G-ACCT. It was
imported by Vivian James who operated as James Taxiplanes Ltd, Perth, mostly for trips to Rottnest
Island and joyriding . He quickly incurred the wrath of DCA when he regularly carried 4 passengers
on weekend joyrides at Maylands, despite the type being approved for only 3 seats in the cabin.
James ignored the stern reprimands, prompting acrimonious correspondence and a verbal stoush with
the DCA Maylands senior officer. James landed a body-blow when he objected that his airliner
competitors MMA and Airlines(WA) Ltd used their mail planes for joyrides, while receiving Common-
wealth airmail subsidies for their hours flown! His Fox Moth was served with a wartime Impressment
Requisition in July 1941 and joined the RAAF as A41-1. Sold postwar by RAAF disposals, it became
VH-ABU with the Methodist Inland Mission, then to Guinea Air Traders as VH-GAV, crashing at Bulolo
on 25 April 1949.