VH-ABS (2) Auster J/1B Aiglet (c/n 2699)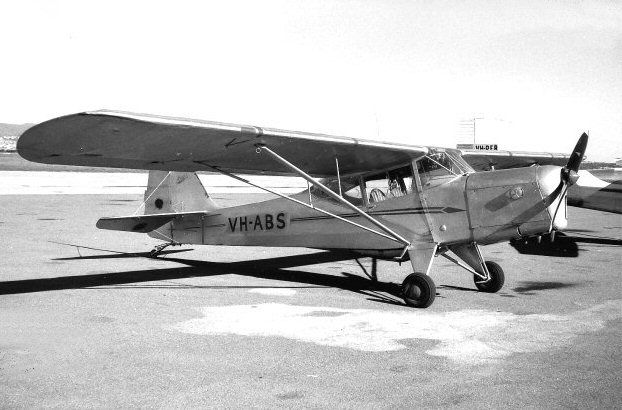 For a while I had a low grade photograph on this entry but recently (2007) Geoff Goodall sent
me the nice shot of it above, taken at Parafield in 1965. The aircraft looked then pretty much as
it did in my poor 1952 photo, except that in the above shot the rego appears to have been rather
crudely applied. In fact, it appears almost as if the image has been tampered with. I can assure
you that that is not so! Anyway, VH-ABS first came on the register in June of 1952. It is still
flying as seen in the contemporary shot of it below, taken by Phil Vabre in April 2005. The close
approximation to its original livery is commendable indeed in this day and age.