VH-ABS (1) Percival P.10 Vega Gull II (c/n K83)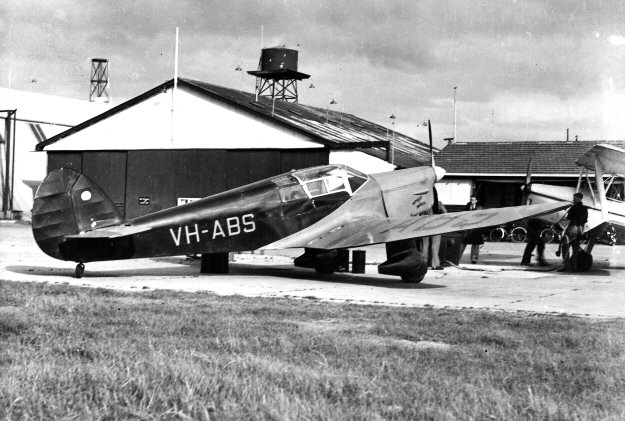 Percival Gull VH-ABS visiting Maylands Airport, Perth in 1938. It was owned by the Shell Co
of Australia, and carried the name

'Spirit of Shell'

on the nose cowlings. This brand new Vega Gull
was based at Essendon and maintained by Ansett Airways. Less than a year later it was destroyed
in the devastating Ansett hangar fire on 28 February 1939. The historic shot above is from the
Geoff Goodall collection, whilst that below, showing the machine over Melbourne, probably just
after it arrived (since the name is not yet painted on the nose) is from the Lawrence Roche collection..