VH-ABR Douglas DC-3-232A 'Kanana' (c/n 2029)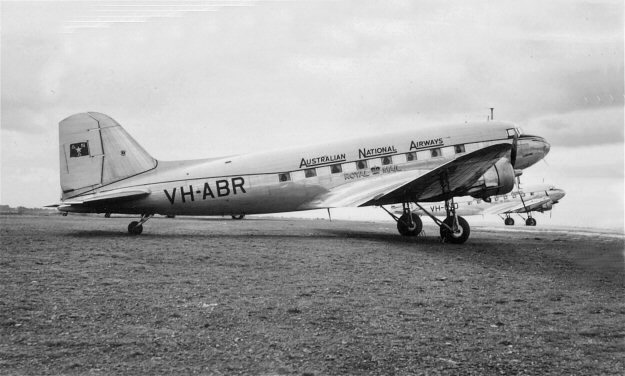 This is a pre-War original DC-3 fitted with Wright Cyclone engines. It was originally delivered to
Australian National Airways in October, 1938 and named "

Kanana

". During the war it saw service
with the RAAF as A30-3. It is seen above at Essendon in 1955.. It is Australia's oldest airworthy
'real' DC-3, the oldest being VH-ANR which is static at the Queensland Air Museum at Caloundra.
Seen below is a nice Peter Gates color shot of it in latter days in Airlines of South Australia livery.
Beneath that is a contemporary shot by Martyn Covey taken at the Point Cook Air Show in February,
2009, wherein it is dressed up in immediate post-war Ansett livery (although it never flew with the
original Ansett Airways).