VH-ABN (2) Percival P.34A Proctor 3 (c/n H381)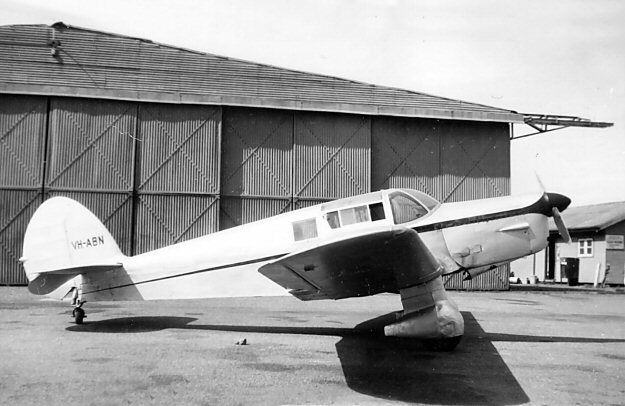 Formerly G-AKWD, this Proctor was imported in December 1951. It was a RAF Proctor 3,
serialed LZ574. My shot above shows it at Moorabbin in 1956. The historic image below of
the Proctor as G-AKWD is from the CAHS archives and was taken by DCA Radio Tech
R. Aylett at Wyndham in late 1951 just after the aircraft had arrived in Auatralia. .VH-ABN
was written off in a crash at Cobar, NSW on 4 march 1957.