VH-ABL Percival P.16D Q-Six (c/n Q.25)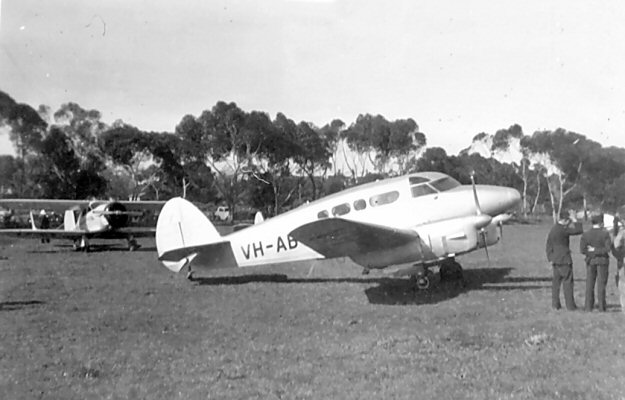 I have always thought the Percival Q.6 was a "neat" looking little aircraft. Twenty-seven of these 6/7
seaters were built at Luton. Only three of them had retractable landing gear (P.16D) and of these, two
of them were on the VH- register. (See VH-ABY). The non-retractable geared version had a panted
landing strut very similar to that of the Dragon Rapide. This shot was taken "somewhere in Victoria" in
1939. In the event, this aircraft was repatriated back to the UK, went briefly on the GB civil register as
G-AFMT and was almost immediately impressed (impounded?) into service as X9454.
Note unidentified Beech 17 Staggerwing in the background.