VH-ABK (1) de Havilland D.H.84 Dragon (c/n 6062)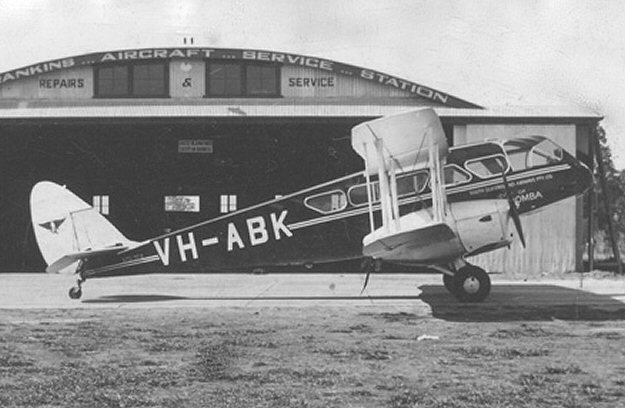 VH-ABK was imported from the UK (ex G-ACMO) in 1938 for South Queensland Airways
Pty Ltd. These rare shots are via Geoff Goodall. Named "City of Toowoomba" it is seen
above at that locale in 1938. The titling over the hangar reads "Bill Lankins Aircraft Service
Station". It was impressed into RAAF service in 1940 as A34-4. It was loaned to MacRobert-
son Miller Aviation for three months in 1943, and then returned to the RAAF. The aircraft was
in a poor state of repair by this time and was 'converted to spares'. However, in September 2005
I received a communication from John Sinclair in Brisbane stating that he is rebuilding this machine
(probably as G-ACMO), and that work is proceeding apace.