VH-ABJ (2) Cessna 140 Float (c/n 8157)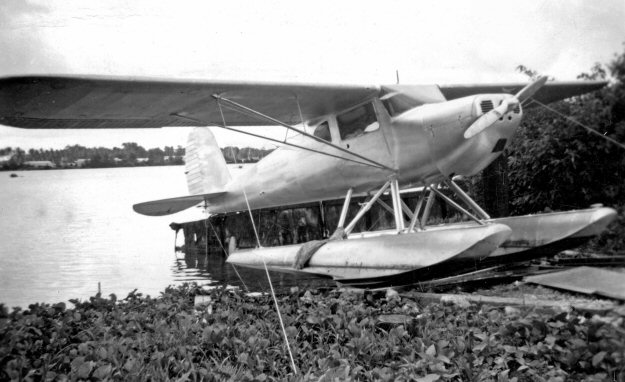 The second iteration of the registration VH-ABJ was never taken up. This Cessna 140 Float was
imported by American-born Reverend Charles J. Patrick of Papitali Mission of Manus Island, New
Guinea. The aircraft was US registered as N89149. He applied to have the aircraft registered in
Australia (like all the other missionary machines) in August 1949 but ran into problems with official-
dom because it was a new type on the register. DCA stalled by asking the Reverend to furnish the
name and licence number of the engineer who had assembled the Cessna. After two years of
correspondence, DCA finally allocated the mark VH-ABJ to the Cessna on 7 December 1951.
However, the following year the mission advised that, due to the long delay in registration the Cessna
was no longer airworthy and they were ordering parts from the US. Nothing more was heard of it
and it is almost certain that it was never painted up as VH-ABJ. The image above, from the Geoff
Goodall collection, shows the Cessna at Manus Island, circa 1949.
In July 2015 I received the pictures below from Greg Mouat, who took them in the War Section of
the National Museum of PNG. They were destined to be moved to the main museum at the PNG
Parliament building. Hopefully that has now been done.