VH-ABD Short S.23 "C" Class Empire Flying Boat (c/n S.850)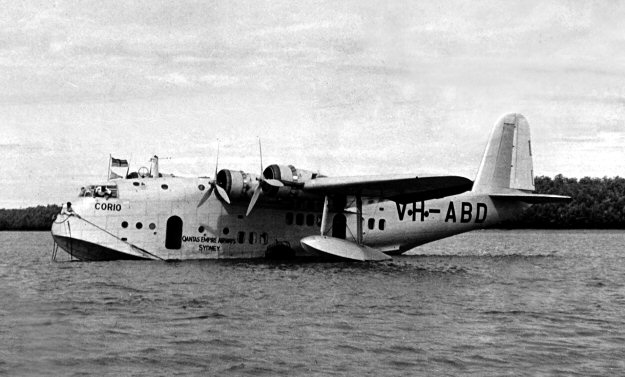 The above shot of "Corio" alight on the Roper River at Karumba, is circa 1939 or 40 and comes
from the John G. Walker collection, via the Civil Aviation Historical Society (courtesy Phil Vabre).
The lower shot is from the Capt. Eric Sims collection, and is via the same source.