VH-ABA Auster 5 (c/n 1050)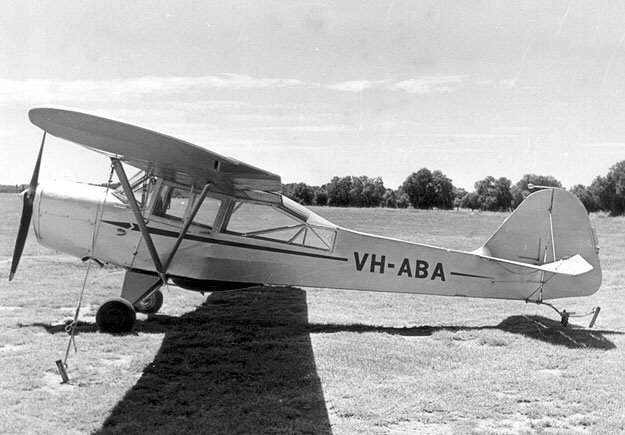 Here's a nice Auster, taken at Narromine, NSW in February of 1963 by Bob Neate (via
the Geoff Goodall collection). VH-ABA was built as a Taylorcraft Auster 5 for the RAF
in 1943 and serialed NJ667. It was civilianized in 1947 as G-AJJR and exported to Aust-
ralia in 1951. It is still currently on the VH- register and is seen in the contemporary shot
below taken by Phil Vabre at the 2013 AAAA Fly-in at Echuca. Phil saw it again (bottom
of page) at the 2017 Wings Over Illawarra show at Wollongong, this time as a 'war bird'.