(VH-AAZ) PK-AKR Grumman G.21 Goose (c/n 1010)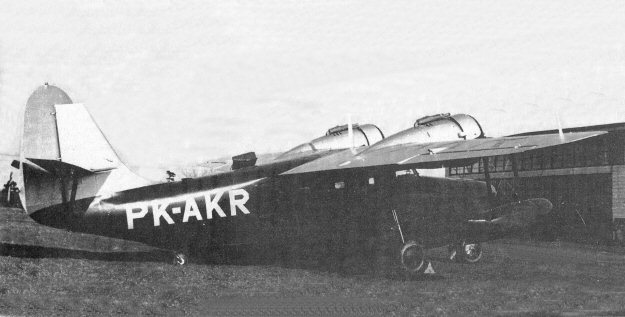 The second of the two Grumman Goose machines ordered by the Asiatic Petroleum Company
was to have been VH-AAZ, but this rego was never taken up and the aircraft was delivered
directly to the company's Dutch East Indies subsidiary, Batavia Petroleum Company in Batavia
(Djakarta, as it is now) as PK-AKR. The above shot is from the H. C. Kavelaars collection
and shows the Goose at the manufacturer's Bethpage, Long Island plant immediately to its ship-
ment to the NEI in 1937. The ultimate fate of the two G.21s is not known but they were doubt-
less captured by the Japanese.and probably destroyed.