VH-AAV (2) DHC-2 Beaver 1 (c/n 1052)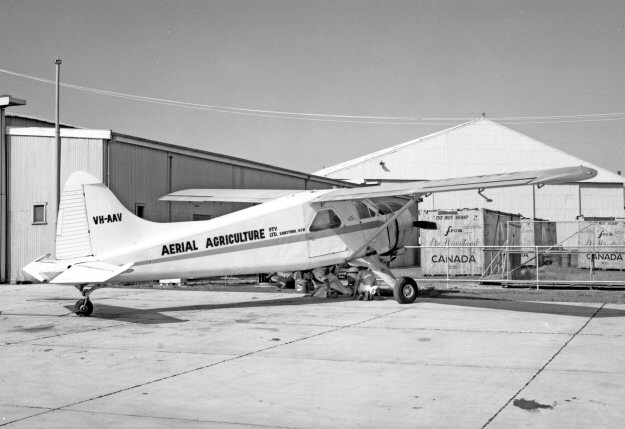 The original c/n 1052 was delivered to the Royal Australian Air Force in June 1957 as A95-203.
It was used as part of the Australian Antarctic Research Flight. On 28 December 1959 it suffered
extensive damage as the result of gale force winds in Antarctica. . The wreck of it was combined
with that of another Beaver, A95-201, which had suffered the same fate to form a complete aircraft
which became VH-AAV. This was then acquired by Aerial Agriculture Pty Ltd. Greg Banfield's
rare shot of it (above) was taken at Bankstown on 21 December 1963 (note DHC crates in the
background - Beaver or Chipmunk parts?). In May of 1967 it was sold in the US as N1590,
and two years after that returned to the land of its birth as CF-YOI for Laurentian Air Services.
It was cancelled from the Canadian register (by then C-FYOI) in 1985.