VH-AAS (2) Miles M.65 Gemini 1A (c/n 6326)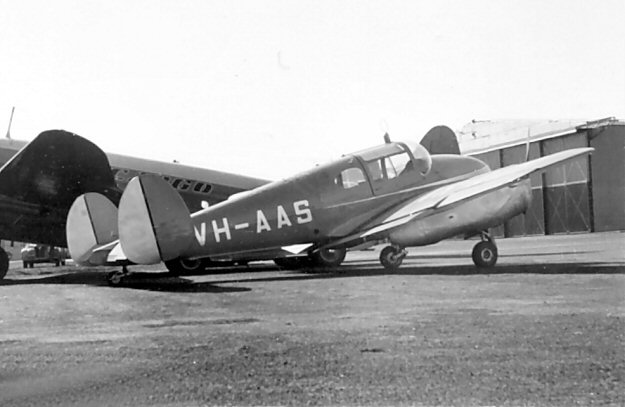 This shot was taken at Bankstown, probably early 1950s. .The Lodestar behind the Gemini is
VH-FAB of Air Cargo Pty Ltd, Bankstown. VH-AAS was previously G-AISO and it was re-
registered VH-BJP in 1958. It later became VH-BDC. This was the second VH-AAS, the
first being a Miles M.3A Falcon Major. Photo anyone?