VH-AAG (2) Auster J/4 Archer (c/n 2068)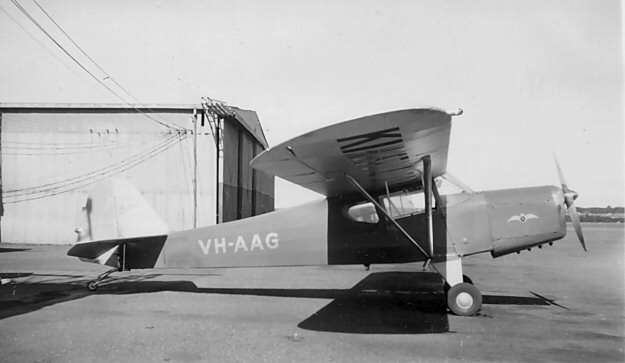 Now we come to the tricky part about VH- registrations. Apart from the U.S., Australia probably has
more re-registrations than any other country on this planet. The original VH-AAG was a Leopard Moth
which was formerly VH-UVD. This was changed around 1936 because of the sensitivity of the "last two"!
The first -AAG's registration was cancelled during the war.
The VH-AAG above was previously G-AIJL and came to Australia in 1951. The importer of all Austers
in those days was Kingsford Smith Aviation, whose name appears under the starboard wing on this shot.
Anyway, following a crash at Liverpool, NSW in 1958, it was rebuilt as VH-FRD in 1964, finally crashing
at Cape Barren Island, off Tasmania, in 1966.