VH-AAB B A Swallow II (c/n 461)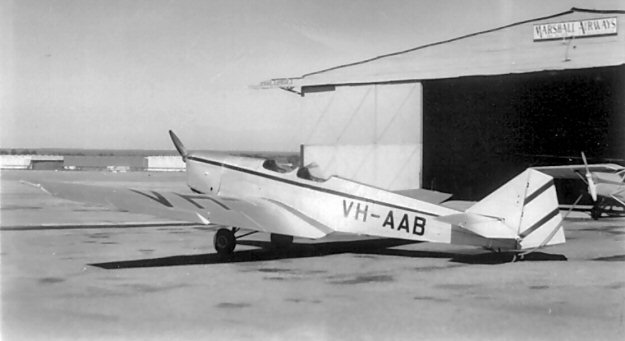 The Swallow was a development of the British Kelly monoplane. It came with either
a 80 hp Pobjoy Cataract II or, as it the case of this example, a 90 hp Cirrus Minor.
This aircraft came from India, where it was previously VT-AIG. My shot above was
Bankstown around 1954 whilst the shot below is from Tony Hancock and was taken
at Stamford Hill Aerodrome. Graham Orphan advises that this strip was built by himself
and Peter Biddle on his parents' farm at Grantham, some five miles from Gatton, Qld.
. In December 2006 I was contacted by Mark Sinclair, indicating that his father, John,
now owns -AAB and it is now at Watts Bridge Memorial airfield. Mt. Sinclair was
still the registered owner as of 2017.